Cider Club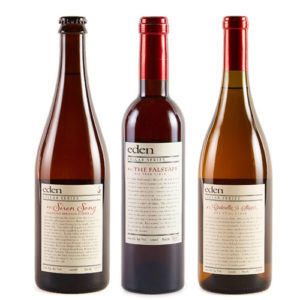 Join our Cider Club and enjoy the best of Eden Ciders delivered right to your door!
How it Works
Four times a year (March, June, September & December), we ship you 3 different ciders. Choose between:

Best of Eden (a mix of both ice and harvest ciders)
Ice Cider Only
Harvest Cider Only

The total cost of each shipment ranges between $60 to $75 plus tax and shipping
Club members receive 20% off their quarterly shipment and can add additional bottles at the same 20% discount
Prior to each quarterly shipment, we will email you with the Cider Club offerings in case you wish to purchase additional ciders at the 20% discounted rate
You get first dibs on our limited release ciders and access to our library ciders (when available)
You get a permanent 15% discount on any other orders during the year – any time, any ciders available on our website
You receive invitations to private events (tastings & dinners)
---
The fine print
You must be 21 years of age or older.
At this time, we cannot ship to the following states: TN, KY, MS, AL, SD, OK and UT. Note that some counties and zip codes prohibit direct shipment of wine to residents, even if the state allows it. Feel free to email us with any questions – contact [at] edenciders.com.
Our default for shipping is FedEx Ground. Federal Express 2-Day and Standard Overnight services are also available. We cannot use UPS as UPS policy does not allow shipping wine from Vermont.
In many states, we are required to collect sales tax and sometimes excise taxes on cider shipped directly to consumers.
When you sign up, you are agreeing in advance to purchase Club shipments for at least one year.
If you cancel more than one shipment per year, you lose your Club membership, along with the discounts and special offerings that go with it.