Harvest Cider Bottles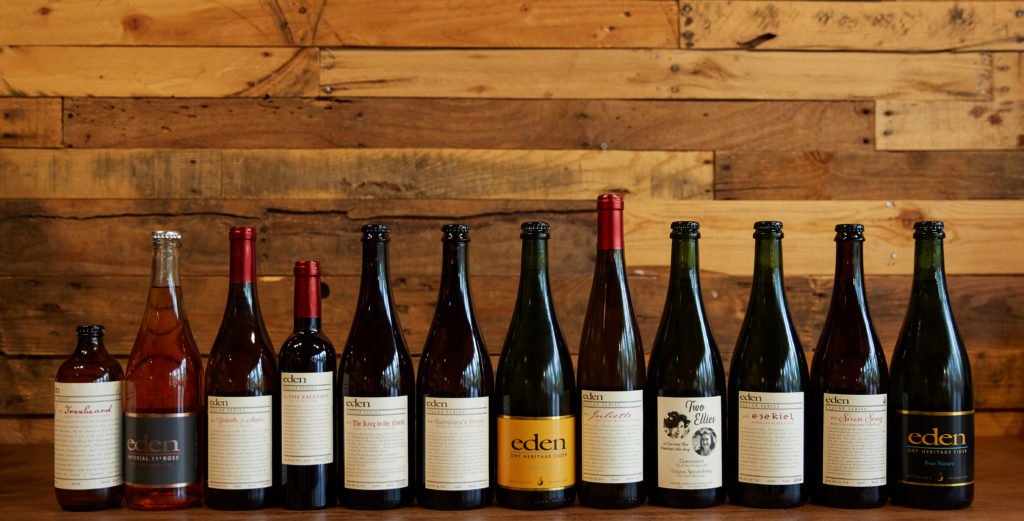 To make our extraordinary Eden Ciders we press heirloom apples just as they're harvested, in order to best capture the aromas and flavors present at peak ripeness. We then cellar the fermentations to allow the beverage to develop with all the complexity of a fine wine. We never add sugar, although some have a small amount of residual sweetness naturally from the apples.
Like all hard cider, these ciders contain alcohol: You must be 21 or older to buy cider online, and an adult signature is required for delivery.
Orders of 12 bottles or more receive a 15% discount automatically at checkout.
– Click on any cider photo to learn more –