Join Us for a Virtual Guided Tasting Session
New to artisan cider, or just wanting to delve a little deeper?  Looking for a fun virtual event to share with friends, colleagues or family? With our tasting kits you can host your own tasting party, join one of our scheduled virtual tastings, or set up a personalized tasting with us just for your group.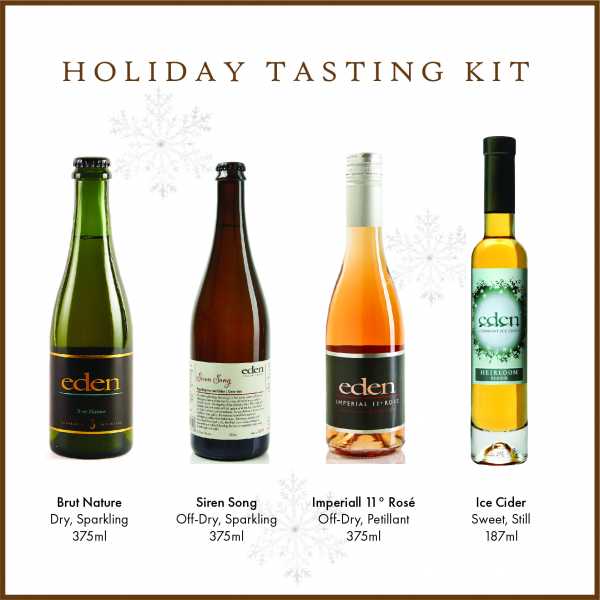 Discover Eden Virtually
We know we are in a really remote place that is difficult for most people to visit, so we've created a series of short videos, thanks to Meg Maker and Ninety Nine Films.  You can get a sense of who we are and what we do:
Virtual Apple Tree Workshops by Ben Applegate
Ben Applegate has been the Orchardist at Eden since the spring of 2009. This series of online workshops is the first time Ben has shared his accumulated wisdom and experience. These are not to be missed by anyone aspiring to manage a small holistic orchard for cider!
Workshops include:
Pruning
Orchard Care – early season
Orchard Care – mid season
Intro to Cider Making
COMING FEBRUARY 2021