About Eden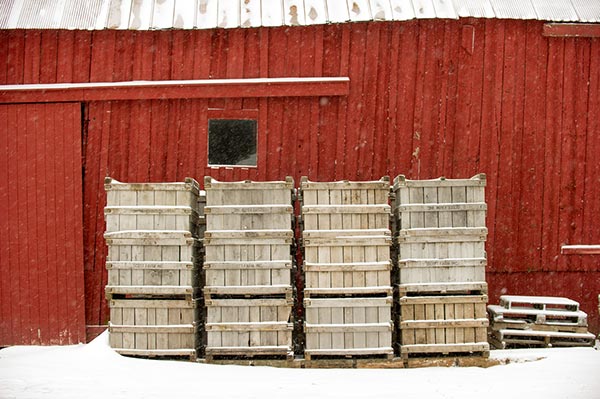 Our Ciders
Our specialty ciders reflect the cold winter climate and apple heritage of Northern New England. We make ciders that are unique and innovative, but that also respect the rare and expensive apples we use, and refrain from aggressive manipulation and industrial beer and wine processing techniques.
We work with traditional New England heirloom varieties, local seedling varieties, and Old-World varieties, including bittersweet cider varieties that originated in France and England. We press once per year after harvest. We use the natural winter cold at our farm to concentrate the flavors and sugars of the apples before fermentation. The highest concentrated juice we use to make our famed Eden Ice Ciders. It takes over 8 lbs. of apples to make one 375ml bottle of ice cider! Lesser concentrations form the base for our Orleans aperitifs and our naturally sparkling ciders. We never use sugar, colorings, acids, or industrial flavorings in our ciders.
These are top quality ciders that feature top quality apple varieties. Explore and enjoy!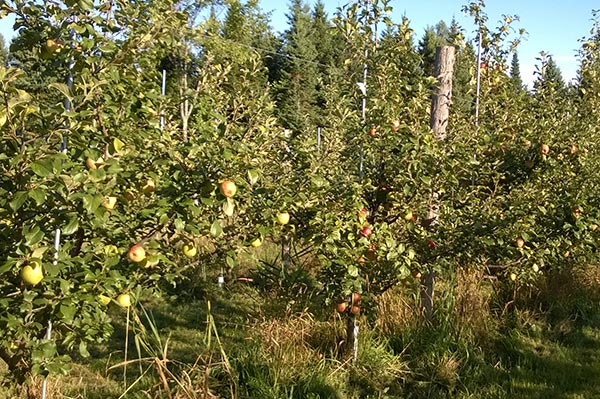 Our Orchards
All of the apples we use in our ciders come from our own Eden Orchards, our Northeast Kingdom fields and roadsides, and 7 other local orchards. Our greatest pleasure as cidermakers is working with the extraordinary apples we have in our region and the people who grow them. In our own Eden Orchards we grow over 35 varieties biodynamically (naturally organic). We are also excited to be a good market for special varieties that make great ciders but don't have much appeal to typical grocery uses. We work with the same growers year after year in long term partnership. Together we cope with what mother nature provides in the way of weather and help each other to ensure quality fruit and quality ciders. When you buy our ciders, you are supporting all of us and our working landscape.
Scott Farm, Dummerston, VT
Windfall Orchard, Cornwall, VT
Yates Family Orchard, Hinesburg, VT
Sunrise Orchard, Cornwall, VT
Poverty Lane Orchards, Lebanon, NH
Heath Orchards, Stanstead, QC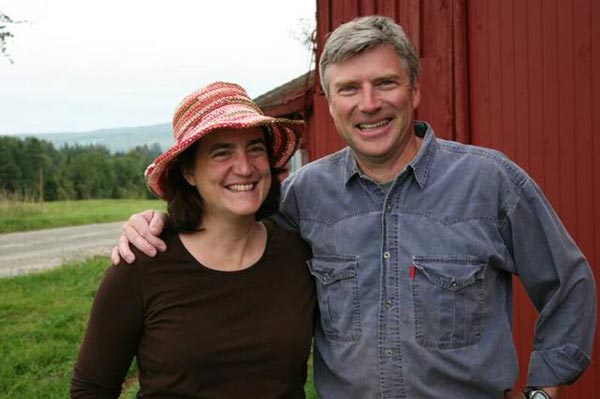 Our Team
Everyone on our little team plays a key role in delivering a wonderful cider experience for our customers. We work hard, we have fun, and we love our families, our landscape and our community. Come visit us in the far Northeast!
Eleanor & Albert Leger, Founders, Co-Owners
Benjamin Applegate, Orchardist
Brad Koehler, Windfall Orchard Owner and Orchardist
Garrett Huber, Head Cider Maker
Jeff Russell, Sales Director
Alexandra Otte, Marketing Director
Adam Goddu, Retail Director & Brand Ambassador
Johanna Demers, Business Manager
Karen Rinner, Newport Tasting Bar
Gavin Hornbeck-Fielder, Warehouse and Shipping
Tammy Jones, Packaging