Vermont Grown Natural Wine
Iapetus is more than the name of an ancient ocean that once covered the present-day Champlain Valley. As a concept, it is the beginning of a story hundreds of millions of years old. It is as much about the past as it is about the future. Just as geology induces transition over time, Iapetus will serve as an evolution for us as winegrowers in how we pursue our working relationship with wine. It is a shifting of time, of scale, and way of thinking. We are not dogmatic in our principals, but rather endeavor to continually experiment, discover, and improve our stewardship of this storied land. In this way, Iapetus is just a slide in this continuous film, a photograph of a moment now and in the years to come. Iapetus is wine.
Ethan Joseph
With no formal or family background in farming, grape growing, winemaking, or wine drinking, Ethan's first experience in the wine world was being swept off his feet by a jug of Carlo Rossi. Carlo & Ethan were good friends for a while, but slowly distance grew between them. Ethan began working occasionally for Shelburne Vineyard during his time studying natural resources at the University of Vermont, while also taking up home brewing & fermenting vegetables he grew in his community garden plot.
In early 2008, Ethan seized on an opportunity to work full-time at Shelburne Vineyard & has since lost himself in the science, art, & mystery of wine. Ten years of self-education, first-hand experience & the support & guidance of friends, colleagues, & co-workers has brought Ethan to the doorstep of a new project: Iapetus. This name has historical significance to the Champlain Valley, but is also personal in nature. Water has always been an important element in Ethan's life: He grew up like a fish on Mt. Lake, a small glacial lake in northern NJ. This intimate relationship with water & the outdoors eventually led him to the shores of Lake Champlain & the University of Vermont, where he pursued a degree in water resources, & subsequently discovered a passion for winegrowing in a place where water has also played an integral role in shaping the landscape.
Iapetus has been Ethan's creative pursuit of wine with a story, one with a beginning hundreds of millions of years ago, & whose ending is still far out of sight.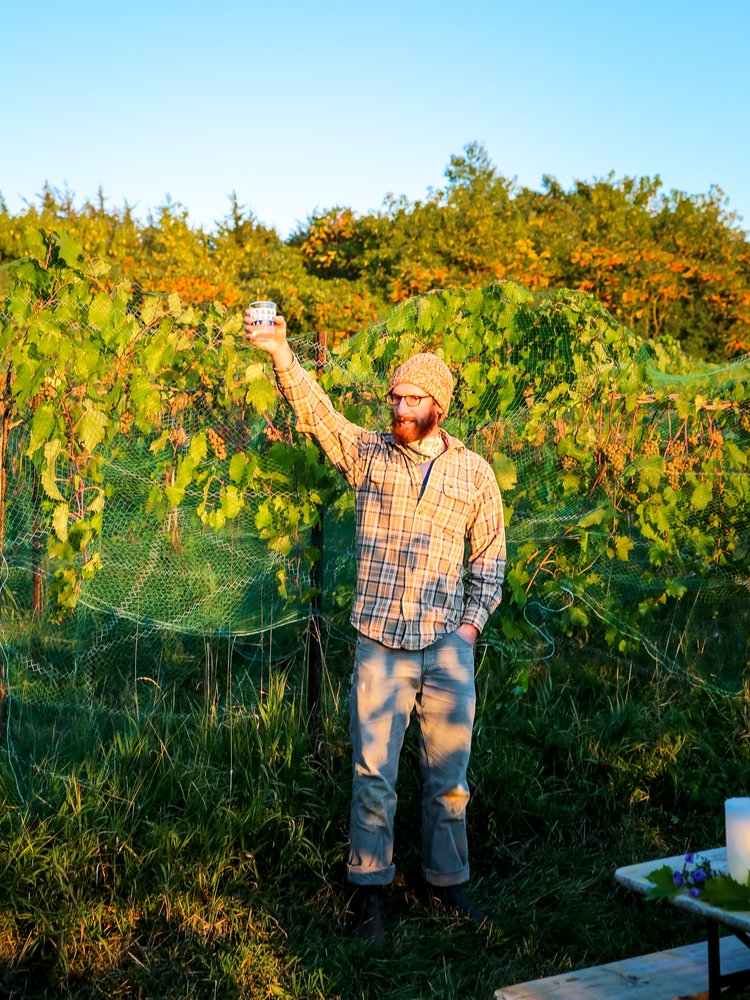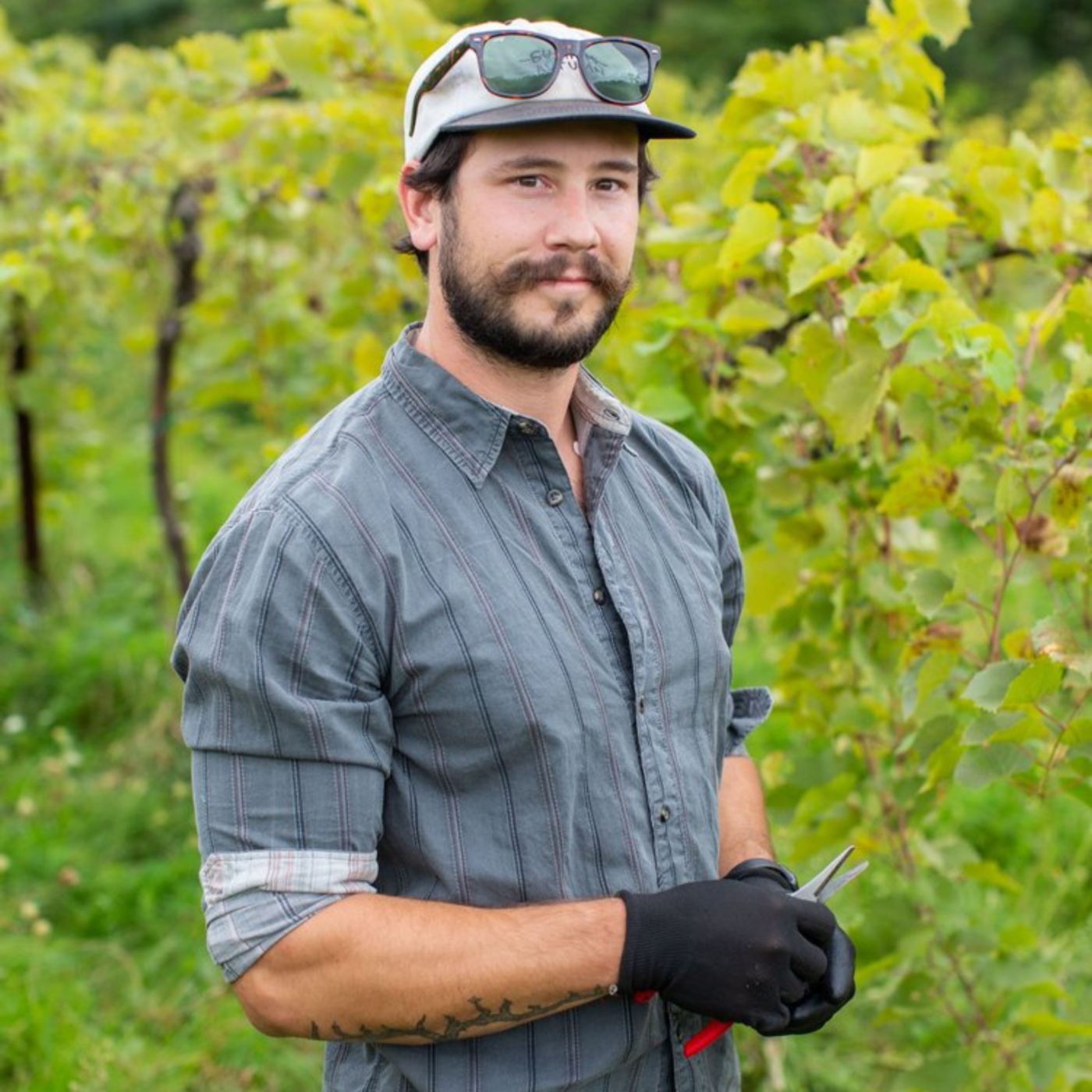 Tyler Mackelvey
Tyler Mackelvey has a degree in Biotechnology, and his passion for chemistry drove him towards the wine industry. He began his career at Jewell Towne Vineyards in 2015- a small operation in coastal NH- where he was mentored by Peter Oldak (a pioneer in Hybrid grape growing). Eventually Tyler became the winemaker for Jewell Towne, and by this time he had fully fallen in love with the diversity of skills needed to succeed in both the winery and vineyard. Diving into tractor maintenance, cellar intricacies, and countless hours of dedication to the vines it was clear to him that this was a blooming life long passion. Tyler transitioned to Shelburne Vineyards in the spring of 2017 where he feels blessed to work with individuals whom constant curiosity, pursuit of knowledge, and hard work have made Shelburne Vineyard a perfect fit.