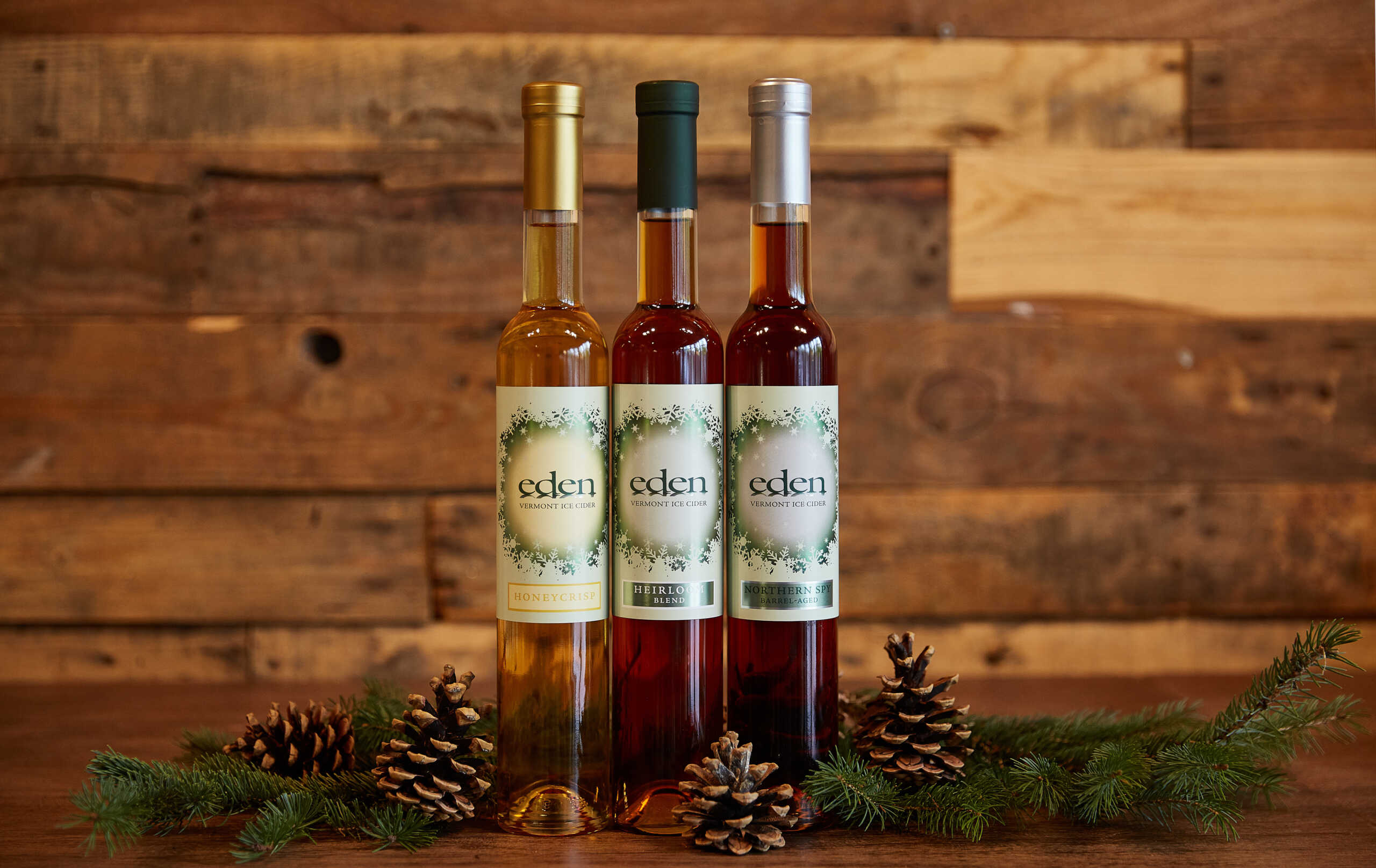 We're passionate about our ciders, supporting our local orchard partners, and finding ways to showcase the amazing heirloom apple varieties we all grow. Also, we're a whole bunch of cider nerds who love sharing information on just how we create our cider. We could talk about cider and terroir all day – really!
Ice Cider is a happy result of our naturally cold winters here in the far Northeast. We press apples in December to January, depending on when the weather cooperates and put the juice outside immediately before any fermentation starts. We wait for a good cold spell around 0F, so the liquid gets a good freeze-on quickly. As the H2O) molecules in the juice freeze to form ice, they rise to the top (ice floats!), while all the heavier molecules – acids, sugars, proteins – gradually trickle down to the bottom of the container.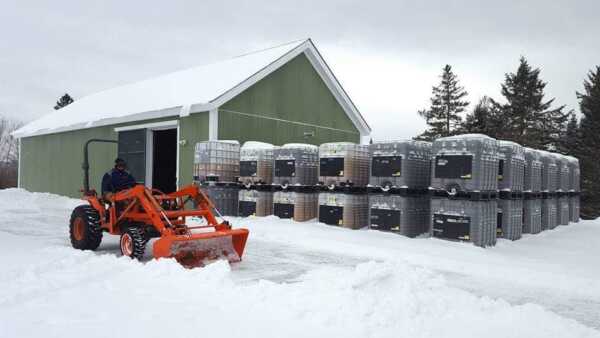 After 4 – 6 weeks of naturally variable temperature, the stuff at the bottom becomes this super sweet, intensely flavored, naturally concentrated juice. We lose up to 80% of the volume of liquid as ice. Just 20% has the condensed profile we need for ice cider. Then, we drain the concentrate carefully from the valve at the bottom of the container, wait patiently for it to warm up in our barn, and then slowly ferment it, measuring every 1 – 2 days, and arresting the fermentation about halfway through, to leave all kinds of delicious residual sweetness.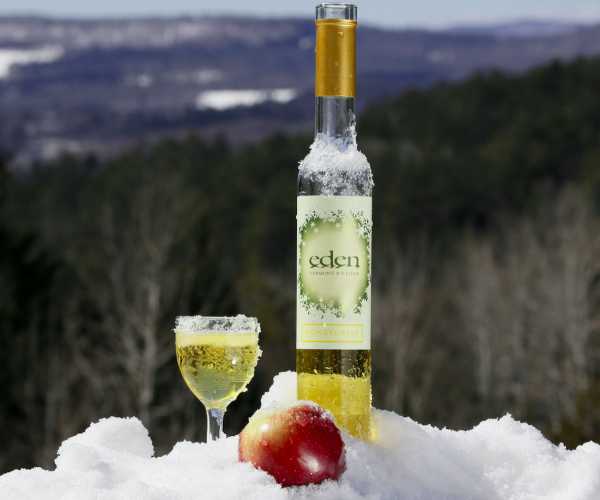 There is no added sugar, acid, flavor, color – anything used in our ice ciders, just fantastic apples, cold weather, and little yeast to do the job before being filtered out at the end. Voila! – the soul of the apple in liquid form. Vermont is one of the few states in the US that are warm enough for apple culture yet cold enough to reliably produce ice cider in the winter using naturally freezing temperatures. Our winter temperatures are not what they used to be – we can really see climate change happening – but we're hoping for at least a few more good years.
As with wines and grapes, apples are ultimately the most important factor when it comes to the flavor profile of your Ice Cider. Apple profiles vary greatly in sweetness, acidity, tannic and phenolic dimensions. We don't use tannic varieties for ice cider production because tannins are not typical of traditional dessert wine profiles.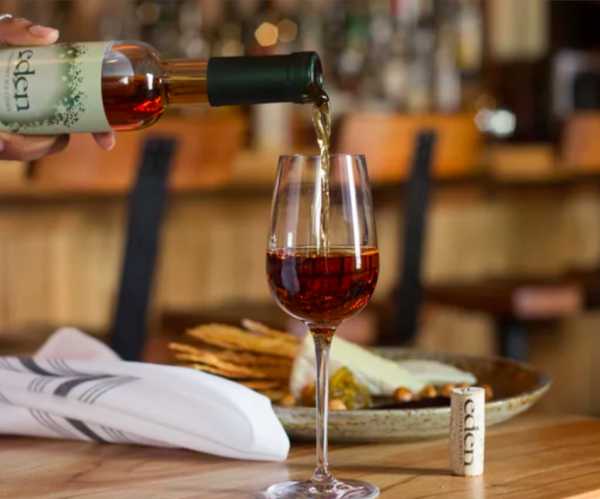 The focus of our ice ciders is the balance of sweetness with acidity. When you finish a sip of an Eden Ice Cider, we want you to taste tartness over sweetness so we choose varieties that have a healthy profile of acidity. Also as a cold climate apple region, the fruit here tends toward acidity much more than apples grown in warmer, sunnier climates. Each of our cider bottles states the apples used in the production, and in some rare cases – as with our Barrel-Aged Northern Spy Ice Cider – we've selected a variety with the balance and complexity to produce a delicious, silky ice cider on its own.
Each ice cider we produce is unique, but all share the signature balance of sweetness to acidity that pairs perfectly with strongly flavored cheeses, liver pâtés, and dishes that are creamy or cakey. Not to mention ALL the autumn desserts like fruit tarts, pumpkin pie, walnut torte and caramel apples!
Grab a glass and prepare your taste buds!